Innovation and sustainability in the service of packaging
Ecocap's patent completely eliminates the use of glue or any other material.
A HYGIENIC, ECONOMICAL AND SUSTAINABLE SOLUTION
At the heart of this revolutionary system is Ecocap's machine, which uses innovative heat-sealing technology to attach the TOPSYL seal to the can.
This bond between the aluminum and the capsule is made precisely and strong, ensuring a perfect seal without the use of chemical glues or adhesives.
THE ADVANTAGES OF NO GLUE

HYGIENE FIRST
The elimination of glue ensures impeccable hygiene. Without the presence of chemical adhesives, the product will retain its purity, without external alteration or contamination.

COST-EFFECTIVENESS OF THE PROCESS
Choosing to eliminate glue results in reduced production costs. Less materials, but also less need for machine maintenance.

ENVIRONMENTALLY FRIENDLY AND FULLY RECYCLABLE
Ecocap's system represents a step toward optimizing environmental sustainability. All materials used in heat sealing are 100% recyclable, helping to reduce environmental impact.

EASE OF DISPOSAL
The separation of materials without glue simplifies the can disposal process, facilitating recycling and waste management.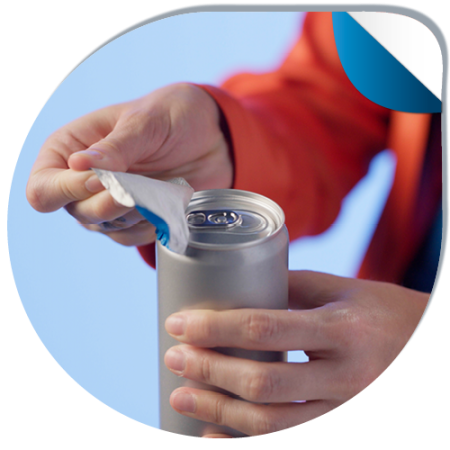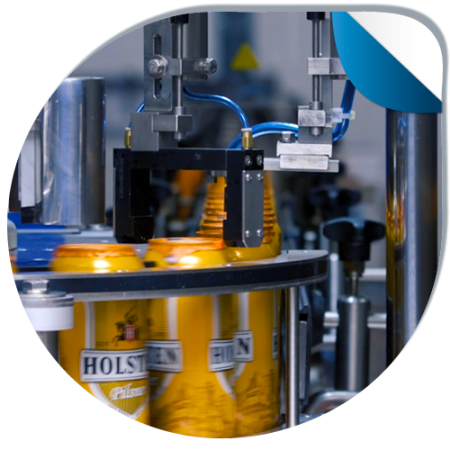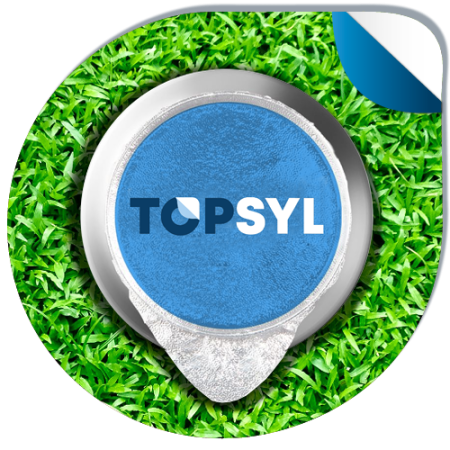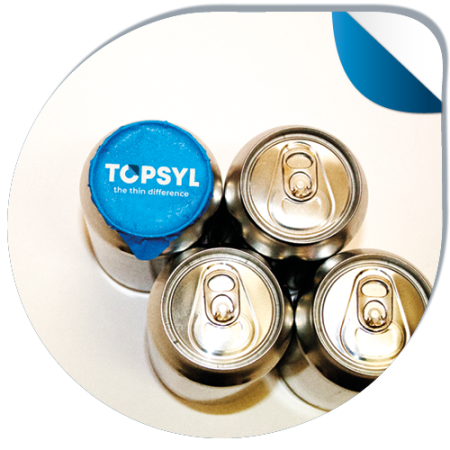 Versatility and reliability
serving the market
Ecocap's patented system adapts to all types of canned beverages, ensuring a high-quality, consumer-safe end result.
Heat sealing provides perfect adhesion of TOPSYL to the aluminum, preventing spillage and preserving the freshness of the contents.
THE FUTURE OF PACKAGING IS HERE!
Adopting Ecocap's machinery demonstrates your brand's commitment to combining innovation and sustainability. Ongoing research and the development of cutting-edge solutions like this prove that it is possible to combine product excellence with responsibility to the environment.
TOPSYL represents a leap forward in can packaging technology. Without the use of glue, this system offers significant benefits in terms of hygiene, sustainability, and reduced production costs.