Is the novelty that more and more consumers are looking for, reason why big brands can no longer do without.

Cleaner Cans
100% Recyclabe
THIS CAN REVOLUTION IS AN EXCLUSIVE PATENT OF ECOCAP'S.
Topsyl is the revolutionary patent filed by Ecocap's that sets a new standard in can packaging. The system is ready to use and can be applied to any type and format of cans.
TOPSYL is a protective seal on the opening of the can which, that thanks to our exclusive technology, becomes much more than just a shield.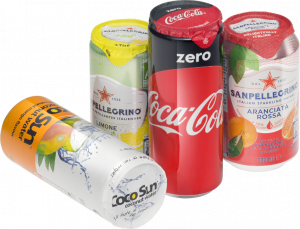 It is a great publicity gadget
It improves quality perception differentiates yourself from your competitors
It shows you care about your customers
It is eco-friendly
It is an extra tool for your sales force
The one and only system that requires no glue!
Ecocap's machine thermoseals the Topsyl to the can, by means of temperature and pressure, aluminum versus aluminum, no other materials, making it economical and 100% recyclable.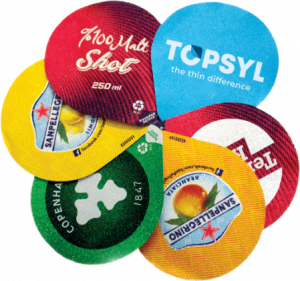 Created to boost your marketing,
designed to be integrated in your production line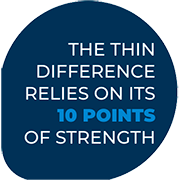 A PERFECT SEAL WITH NO ALTERATION OF THE CAN

ADDED SAFETY

AVOIDS MOLD AND BACTERIA

FLEXIBLE, ALL INCLUSIVE, PATENTED

NEW MARKETING TOOL

ADDS SPACE FOR YOUR PROMOTIONS

RESISTS WATER AND HEAT

100% RECYCLABLE

STAND-OUT YOUR CANS

NO BOND FOR SALE
If you want to differentiate yourself from the competition and leave an indelible mark on the market, Topsyl is the solution you are looking for. Thanks to its cutting-edge technology, Ecocap's patent offers superior protection for your beverages while maintaining their fresh, authentic flavor. With TOPSYL, your customers can enjoy your beverage just the way you envisioned it, with the confidence of a high-quality product.